Venue
Hangzhou Huagang HNA Resort Hotel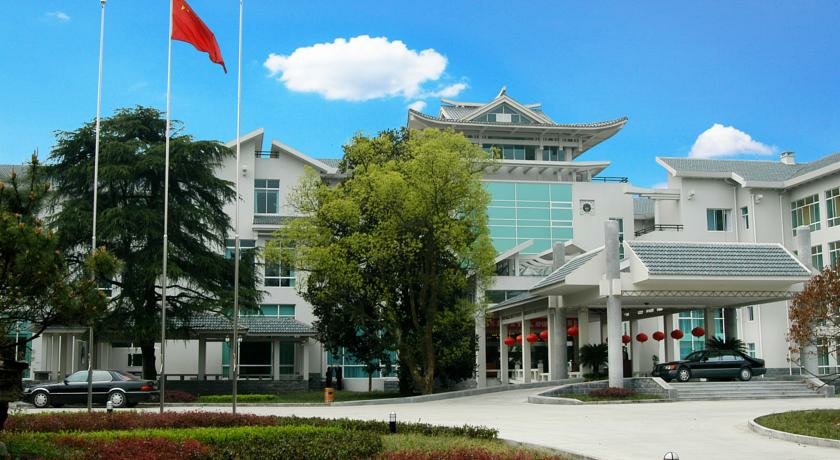 Address: 1 Yanggong Causeway, West Lake District, Hangzhou, China
Website: http://www.hz-haihang.com/

Phone: 0571-87998899


Postcode: 310007
Alternative transport options can be found here.
Accommodation
Hangzhou Huagang Haihang Resort Hotel is located in the beautiful scenery of the West Lake Yanggongdi scenic area, adjacent to the West Lake Yuhu Bay, Leifeng Pagoda, and Huagangguanyu is only 100 meters away from it, travel convenient.
Room Charge:
| | | |
| --- | --- | --- |
| Superior King Room | Superior Twin Room | Superior Suite |
| 460 RMB | 460 RMB | 1548 RMB |
Limited rooms with special rates at the conference venue have been reserved for attendees' convenience. Please login to place a reservation for one of these rooms without paying fare in advance.
There are other alternatives for you to choose a comfortable hotel nearby the venue. PLease book the room by yourself.
| | | | |
| --- | --- | --- | --- |
| Name | Address | Telephone | Expected Price(RMB) |
| 杭州美赛精品酒店 | 59 Santaiyun Home Santaishan Road,Xihu District | (0571)88854958 | 320 |
| 万凯连锁旅店(杭州西湖店) | 20 Santaiyun Home Santaishan Road,Xihu District | (0571)28978333 | 240 |
| 杭州78号精品紫薇小院 | 78 Santaishan Road,Xihu District | (0571)85352073 | 200 |
| 杭州玥廷酒店 | 51 Siyan Well Manjuelong Road,Xihu District | (0571)81061566 | 480 |
| 杭州薇花园民宿 | 25 Siyan Well Manjuelong Road,Xihu District | (0571)88799518 | 500 |
| 杭州青之莲·微风山谷精品民宿 | 35 Siyan Well Manjuelong Road,Xihu District | (0571)88472111 | 400 |
| 杭州三支酒店 | 29 Chishan Port,Xihu District | (0571)86089951 | 480 |
| 杭州留白酒店 | 130 Qianlong Road Yanmei Ridge,Xihu Distric | 8615336889767 | 680 |